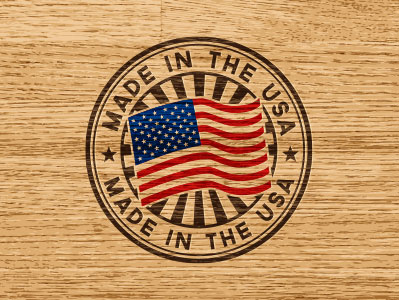 In today's business world many business owners and managers look to buy cheap and sell high. This is especially true of those who own solar power companies. At SolarGem however the company prides itself on delivering solar products that are made in America and never outsources any of its work. Whether you're buying solar panels or some other solar components from the company and/or you're having their talented staff install a new solar power system you can be certain that all work and products are being handled by people within the United States. While there are many owners of solar power companies who believe outsourcing products and services keeps costs low, SolarGem keeps everything in-house while managing to keep things affordable and satisfy its customers.
One need only visit SolarGem's website at www.solargem.org to see just how dedicated the company is delivering products and services that are made in the USA. In fact by digging a little deeper into their website one will easily see how this approach to business has helped build and maintain their decades long success. Serving both Orange and Riverside counties, SolarGem not only provides products and services that are made in the USA but aims to build a solid rapport with each and every client they work with. The company is not content than just selling products and services but rather strives to treat customers as family.
SolgarGem owner Joe Johnson had this to say when asked about his company's approach to solar power. "Only the highest quality solar panels and systems are capable of meeting the needs and high demands of modern households and businesses. SolarGem has just one goal and that goal being the sale and installation of quality solar products that people can trust and have confidence in."
Solar energy is a renewable and more recently an affordable type of power that helps homeowners and businesses cut the costs associated with power consumption. It is also an extremely environmentally friendly type of power that generates electricity for homes and commercial structures without leaving any pollution behind.
ABOUT SOLARGEM
SolarGem is an Orange County based solar power company dedicated to providing residents all over Southern California with unbeatable American-made solar products alongside unmatched customer service and care. By refusing to outsource any of their work or purchase products from other countries, SolarGem ensures both quality and customer satisfaction.